I have been super busy pumping out the cards! I am hosting an Online Crop at
http://www.mommysavers.com/
. The girls are having a blast coming up with creations for the challenges I have created related to Dr. Seuss books and characters!
Also, I created a card for the
http://www.thecuttlebugspot.blogspot.com/
The challenge was to add some bling to your creation. Here is my little pirate dude.
Isn't he so cute!
So here are some of the cards I have been working on:
Here is what her purse says: "It's official I've become my mother." Classic! I love it!
Love this new Bella I got:
I am crossing my fingers that my girlfriend has a baby girl! This is the card I am going to give her if she does....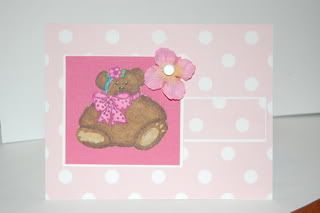 I gave this one to a girlfriend who has really been there for me lately. She has listened to my every vent and whine even when I know that she has some of her own.
Cute little school themed card: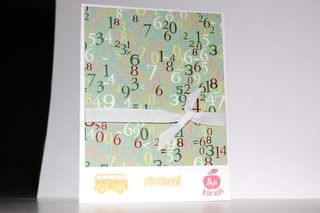 This is one of my favorite. I just love the colors on it!
I did make one page. I really like how it turned out but after listening to my daughter tonight I am going to have to add some sayings that I did not have on there! Word, Freak Fresh and Sweet Niblets just to name a few. ( I think she watches a little too much Hannah Montana.) ;)